---
A LIFE LIVED QUIETLY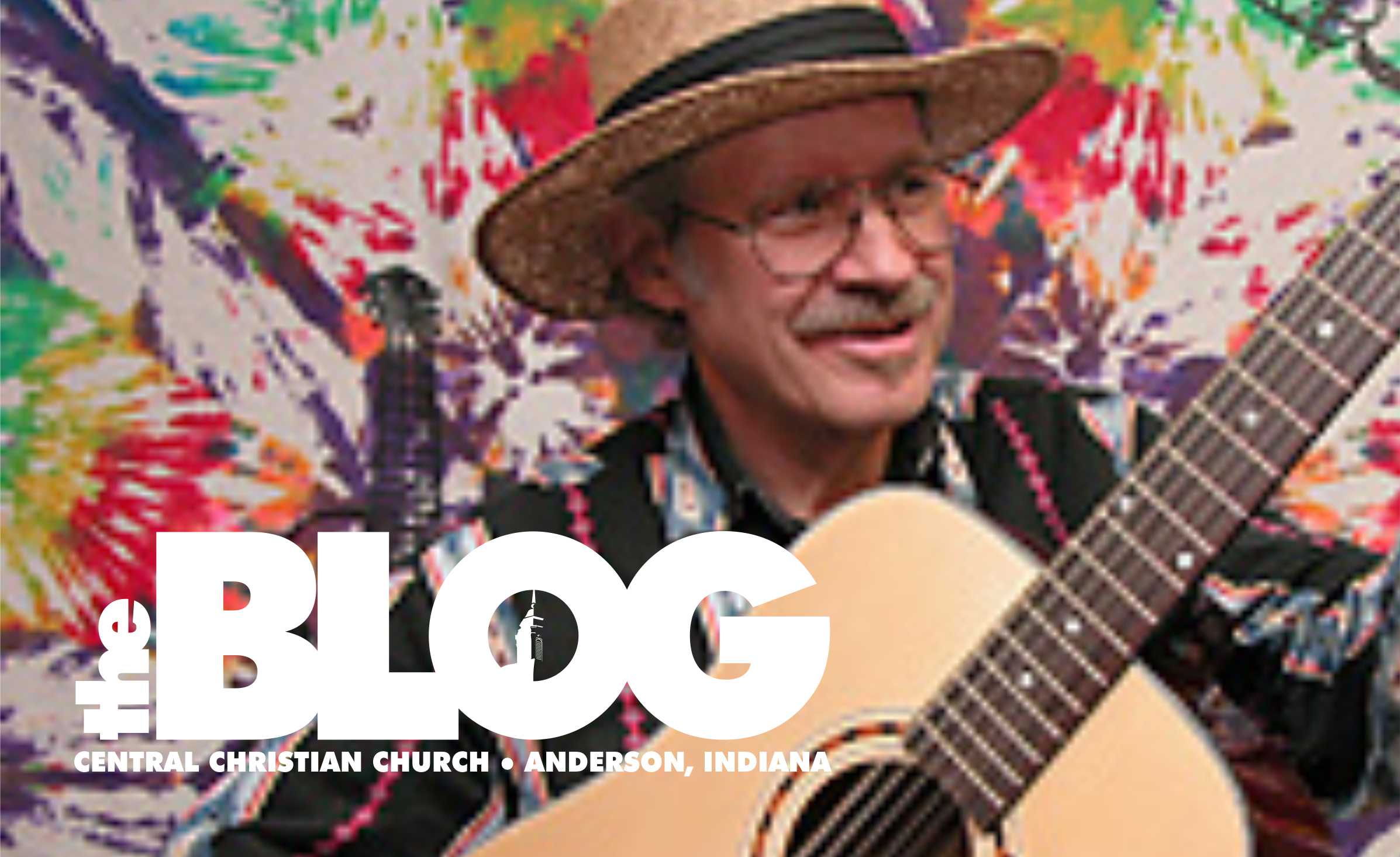 THE BLOG by Pastor Ken Rickett
While I was pastor in Winchester, IN, at Main Street Christian Church (Disciples of Christ) from 1994-2009, there came a time when the church sought an organist. An application came from a lady named Harriett McGrath for the position of pipe organist. Her son Harold James McGrath (1943-2017) often drove her back and forth from their home in Union City, IN; both were in retirement years.
The son, Harold McGrath, was a quiet man, not given to much conversation. Both he and his mother, for privacy purposes, asked that we not use their name in public articles or promotions in the newspaper. During choir practice, I was often "somewhere in the church" so Harold and I had a few conversations. Bit by bit, his life's story came into focus. I learned that he played "a little bit of guitar". Little did I know! I later learned that he was known by the stage name "Suni McGrath", a famed, innovative 12 string guitar player, who was nominated for "Guitarist of the Year" in 1971. Because of his wide mix of tunes on the guitar, he was well-known in the late 1960s and early 1970s.
His major albums were Cornflower Suite (1969), The Call of the Mourning Dove (1971) which featured religious songs including "Tis So Sweet to Trust in Jesus", Kyrie", "The King Is Coming" among others. In 1972 he recorded the album "Childgrove". These 3 albums were produced by Adelphi Records, and in 2005 Tompkins Square recorded "Seven Stars." 
At Main Street Christian Church the congregation was occasionally privileged to hear Suni McGrath play the guitar for special music. Perhaps the last recorded performance of Suni was in a worship service in which a person in attendance videoed him, and that video is now on YouTube–as are several of his earlier recordings.
I suppose I could say that in knowing Suni McGrath over a couple of years, I rubbed elbows with history. Of course, I did. But I could also say that during my ministerial career, I have always been amazed at the quiet, humble, innovative persons who have made major achievements in life, but like Suni, one must literally "drag his life story out of him" over several conversations. Eventually, he allowed me to listen to his recordings on his own personal CDS which he loaned to me. But the truth remains: there is something special about people who can lay aside their ego and fame as they share their faith stories.
And thus I am reminded of another story, also in Winchester, Indiana. On North Street was a small, one-story house, well-kept, with lots of flowering shrubs; this abode was surrounded by two story buildings, including the town library, a church, and some other residences. I learned from the "old-timers" at Main Street Christian Church that the man who lived out his retirement in that house was a man who had spoken from the pulpit several times in local churches, including Main Street Christian Church (Disciples of Christ) where I served. His name was Earl Bowman Marlatt.
Earl was born 24 March 1892 in Columbus, Indiana, the son of a Methodist minister. He graduated from High School at Connersville, IN and then graduated from DePauw University. Serving in World War I, he then entered Boston University in Boston, MA where he graduated in 1922 from Boston School of Theology with a bachelor's degree of Sacred Theology. By 1925 he taught philosophy at Boston University and held this position until 1938 when he became Dean of the School of Theology at Boston College. In 1945, after WW II, Earl Marlatt taught Philosophy of Religion and Religious Literature at Southern Methodist University and held this position until he retired in 1957. He chose Winchester, Randolph County, Indiana, as his retired home and settled into this quaint little one-story house on North Street where he lived until his death 13 June 1976.
Earl Marlatt was a poet, writing 4 books. In fact, in 1970-1971 he was named Poet Laureate of the State of Indiana. Early in his career, in the year 1926, Earl wrote what may be his best-known poem to be
used in a service of consecration for graduates of Boston University School of Religious Education. That poem, entitled "Are Ye Able?" based on Mark 10:35-40 and Luke 23:39-43, was set to music by Harry Mason and sung for the first time. This song is found in numerous hymnals, including our Chalice Hymnal. He considered Katherine Lee Bates, author of "America the Beautiful" as one of his closest friends.
While living in Winchester, I heard many, many stories of a humble little man who often walked the streets of Winchester, greeting people with a cheery smile and often a chit-chat. Perhaps one of the greatest stories was that, if Dr. Earl Marlatt was expected to visit a particular congregation, whether he was speaking or not, extra effort went into tidying up the vestibule, putting vases of fresh flowers in the sanctuary, and dusting the pews and choir loft. In this instance, Earl Marlatt was well known before he moved to Winchester, but the people especially appreciated his humble and gracious personality. He always, graciously, thanked the congregation for its beauty!
Sometimes "greatness" in others is made all the sweeter because their humbleness as persons of faith is the greatest attribute of all.