---
AN "ODD & UNUSUAL" CHRISTMAS STORY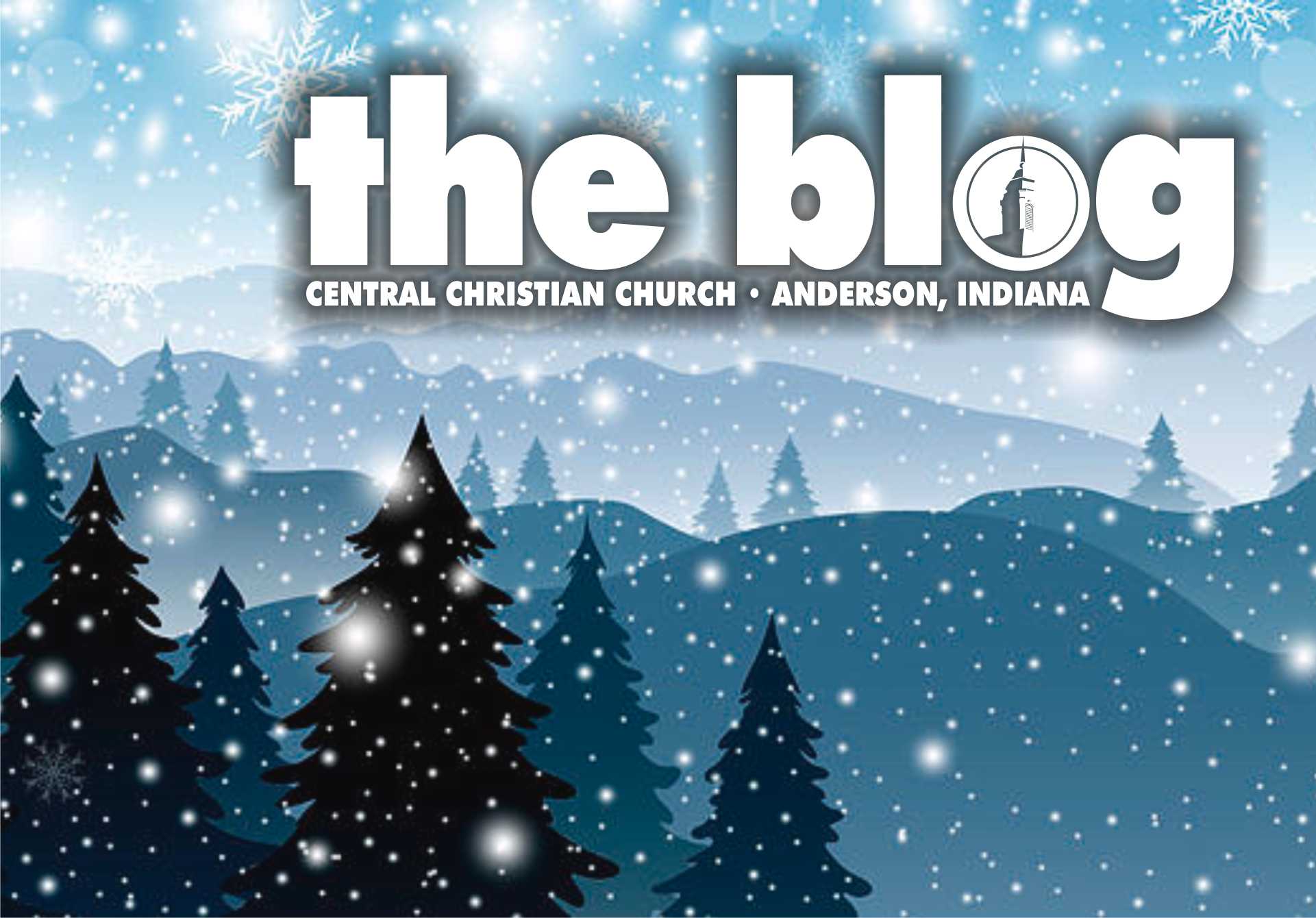 a blog by PASTOR KEN RICKETT
Luke 2:15-18
And it came to pass after the angels had returned to heaven, the shepherds said to one another, "Let us now go into Bethlehem and see this thing which has come to pass, which the Lord has made known to us.
And they came with haste, and found Mary and Joseph, and the babe lying in a manger. And when they had seen it, they made known abroad the saying which was told to them concerning this child. And all who heard it wondered at those things which were told them by the shepherds.
When my brother and I were old enough (about 12 years old or so) and brave enough to venture into the mountain forests behind our house, we must have walked a considerable distance following a creek flowing from the peaks of the mountains along an old gravel road beside the creek. It was early December and through the bare,
leafless trees, we spied an old cabin through the trees. Summoning our bravest efforts, we walked to the cabin and then looked inside it as the front door had fallen off. Parts of the roof revealed the sky above as some wood shingles had fallen off of this one-room abode and the remaining three or four pieces of furniture were unsalvageable. There was never any electricity to that cabin and a single fireplace spoke of the only source of winter heat. Once home, we told our grandmother what we had discovered, only to quickly realize that she knew all about that cabin. And naturally, a story or two awaited the eager ears of my brother and me.
 My grandmother began, "There was an older man who lived alone in that cabin; his wife had died relatively young and he was determined to stay in his 'home' in spite of the effort of his grown offspring to entice him to live with them as these children now lived out of town."
So, for several years, at Christmastime, my grandmother would send her children, mostly teenagers at that time, to his cabin a couple of days before Christmas with food, candies, and a gift or two that he could use. One year, after these things were delivered to the old man at the cabin, my grandmother's children were going to search for a Christmas tree in the woods, and therefore they had a hatchet with them.
After the items were delivered, the old man stepped outside the cabin, and just a few yards away was a perfectly shaped holly tree about 6 feet high, and absolutely loaded with red berries (holly trees are native to the southern mountains). My mother (the youngest of the children) commented on the holly tree, saying, 'that would make an interesting Christmas tree. Before anyone else realized what was going on, the old man grabbed the hatchet out of the hands of my uncle (my mother's brother) and swiftly cut down the holly tree in one swipe at the base of the tree. When told that he should not have cut down his pretty tree, the old man said,
"Take it, consider it a gift from me to you."
And then my grandmother continued, "They came home with this lovely holly tree and its red berries, and we all decided that no other decorations were needed, and we all felt that it was indeed our favorite Christmas tree ever!"
A holly Christmas tree! How odd and unusual!
For centuries at Christmastime both homes and churches decked the halls with boughs of holly. Thorny holly leaves, according to legend, symbolized the crown of thorns placed around Jesus' head while he was crucified on the cross. The red berries represent the blood that flowed from the pierced side of Jesus. In Germany the holly tree is known as "Christ' Thorn" but with a caveat: in the spring, the tiny, white blooms of the holly tree symbolize purity and wholeness.
Being evergreen, the holly leaves boldly points to eternal life, the hope that Christians share in expectation and faith that we, too, shall be raised in a resurrection as was Jesus and be united with Him for eternity. Ancient Celtics had the practice of placing thorny holly leaves and branches all around their doors and windows so the thorns would capture any evil spirits trying to enter the house. Incredibly, the Celtics believed the woodland fairies would find shelter from the cold by hiding among the stiffer, evergreen holly leaves; hence, holly is also associated with hospitality and welcome to the stranger.
AH! These Celtic practices speak of the sentiment that I have always attached to Christmas. Through Jesus I live in a safe haven, and in a place where strangers are welcome! That speaks to the joy that this one solitary life, Jesus, crucified and resurrected, brings to my heart and soul!
 And so a truth remains: in spite of all the lovely Christmases we remember, they seem to blend in with all the others but. . . occasionally there is a narrative, a story, that once again stirs the imagination with Christmas wonder and awe!
A holly Christmas tree! Can you imagine that?